Testimonials
Commenced use of VetGold twice a day. Showed great improvement within 48 hours and continued to improve over the next four weeks. The scab on the leg has practically gone...
continued
(VETGOLD) Mrs P J Sallis, Heathside Veterinary Practice
VacciCheck

VacciCheck is an ELISA based test which measures antibody levels to core pathogens.
VacciCheck
Bookmark Us
Use the following links to bookmark and share this site in your social networks.
Welcome to CVC
Complete Veterinary Care (CVC) was founded with the aim to provide products and services to the veterinary profession, aiming to reduce costs and generate revenue.
We believe in quality and value for money which is why we provide a wide range of products and services to benefit every veterinary practice and laboratory.
We provide disposable veterinary equipment (PiC) and specific surgical instruments (Starbro, Freelance) aimed at reducing overhead expenses for veterinary practices without having to compromise on quality.
We also provide SPOT, a complete allergy service, enabling veterinary practices to offer an allergy testing and treatment service in-house rather than referring the case to a specialist.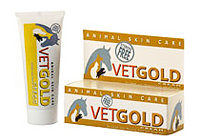 Our Products
We also supply a range of in-house diagnostic test kits (Biogal) that can run without specific laboratory equipment, perfect for veterinary home visits and reducing result times. VacciCheck is perfect for measuring titre levels and determining vaccination status in cats and dogs. ImmunoComb provides quantitative and semi quantitative results for diseases such as FIP, Avian Chlamydophila and Canine Parvo while the ImmunoRun is a rapid lateral flow test giving results for FeLV, FIV, Parvo and Distemper within minutes.
We are the UK distributor for large animal diagnostic kits (Boehringer Ingelheim Svanova), based in Sweden.

VetGold is the first Dead Sea mineral product specifically produced for animals and we are constantly amazed by its healing properties and steroid free approach to many skin related problems.
BooBooLoon is an air cushioned pet recovery collar which is easy to place and secure on dogs, cats and rabbits. Wearing recovery collars can be quite traumatic for any animal coming out of anesthetic but with the BooBooLoon, vision is not impaired, the animal can eat, sleep and drink without any problems
We hope this website will provide you with all the information you need to benefit from our range of products and services.