Testimonials
Our cat, Alice, was about 8 months old when we acquired her and she had worn an E.Collar since before we knew her. She suffered with terrible allergies and would sometimes...
continued
(SPECTRUM ALLERGY SERVICE) ANITA (VET NURSE & OWNER)
VacciCheck

VacciCheck is an ELISA based test which measures antibody levels to core pathogens.
VacciCheck
Bookmark Us
Use the following links to bookmark and share this site in your social networks.
Welcome to CVC
Complete Veterinary Care (CVC) was founded with the aim to provide a range of high quality and excellent value for money products and services to the veterinary profession, aiming to reduce costs whilst improving animal health and allowing vets and labs to provide the best possible service to clients across the UK.
Our quick, simple and cost effective allergy service from Spectrum Labs allows a practice to run allergy tests for 91 UK Specific allergens with just one 3ml serum sample, and can include up to 24 allergens in a single treatment set.
Our disposable veterinary equipment (PiC) are aimed at reducing overhead expenses for veterinary practices and laboratories without having to compromise on quality.
We also supply a range of in-house diagnostic test kits, from Biogal Galed Labs, that allow a practice or laboratory to run quick tests with high sensitivity and specificity, without the need for laboratory equipment. VacciCheck is a simple and affordable titre test, designed to monitor serological status to enable informed vaccination decisions. CVC offer in-house kits or a sample submission service. ImmunoComb allows a practice to run in-house ELISA test for a variety of diseases, with results within an hour. ImmunoRun is a cost effective rapid lateral flow test, giving sensitive and specific results for a variety of diseases within minutes.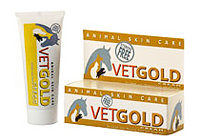 Our Products
VetGold is the first Dead Sea product purposely developed for application on animals. The VetGold cream and spray are an all-natural product that can be purchased over-the-counter and are designed to promote the natural healing of dry, damaged and irritated itchy skin.
We are also the UK distributor for the exemplary large animal diagnostic kits from Boehringer Ingelheim Svanova.
We hope this website will provide you with all the information you need to benefit from our range of products and services. Please contact us if you have any questions or would like any more information.